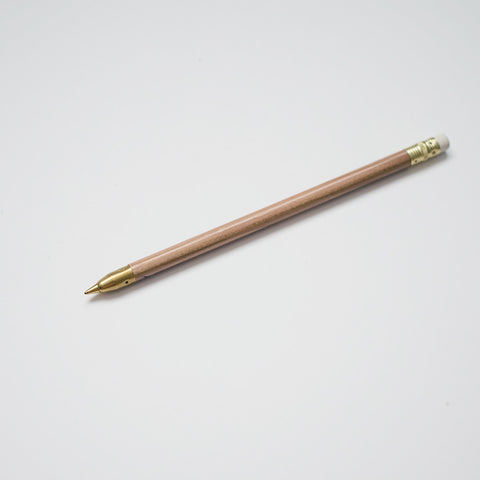 American Woodcase Pen Pack
$5.00
The Pen That Thinks It's A Pencil
This wood-case pen is all wrapped up like a pencil – only thing givin' it away is the gold-colored metal tip. A clear glossy coat keeps it smooth against your fingers, while a gold ferrule and white eraser top it off.
Each set includes 2 pens. Black ink. Measurin' 6.5". Made in USA.
Want MORE goods from USA? Shop all American office supplies.
Contact us at helpme@radandhungry.com for customized shipping options - this includes gift and bulk orders, as well as options for international shipping.