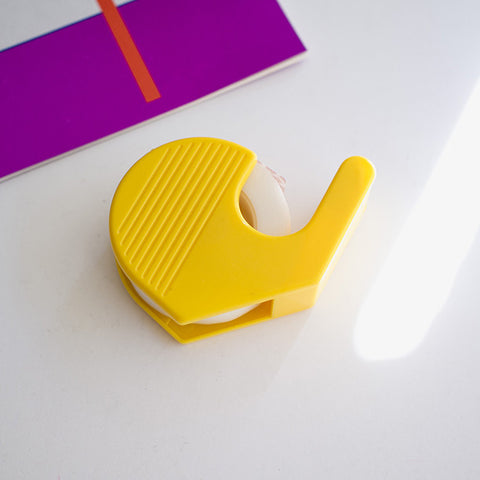 Memphis Tape Dispenser
$7.00
Wild Style
A rad Memphis-inspired tape dispenser?? WANT. NEED. LOVE. You won't be able to peel your eyes from these bold angles. Grooved lines detail each side, while the flat base means it'll sit up straight on your desk.
Includes one roll of clear 18mm tape, with a finish that's specifically designed for writin' on. 
Contact us at helpme@radandhungry.com for customized shipping options - this includes gift and bulk orders, as well as options for international shipping.