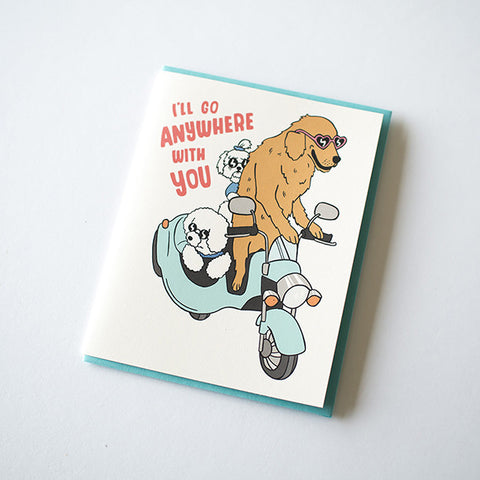 Bundle & Save
I'll Go Anywhere With You Card
$4.00
LET'S RIDE
True love be a golden retriever peddlin' around his bichon frise pals. Become part of the posse with this blank card created by Oregon-based artist Betty Turbo.
The story behind the design – Hen freaked over this video. RAD AND HUNGRY friend Betty Turbo saw and decided it had to be a card. Inspiration in action.
Measurin' approx. 4.25"W x 5.5"L. Made in USA.
Contact us at helpme@radandhungry.com for customized shipping options - this includes gift and bulk orders, as well as options for international shipping.